This week was full of really fun and interesting stories to write about. Our lecture on breaking news came right on time, actually, because I was sent out to do cover a residential fire (article linked) the day after we talked about it. Luckily, no one was injured and nothing super bad happened, so it was pretty straight forward in terms of covering it. I really thought about observing the situation and the scene to see if I can find the right people to talk to. When I got there, I asked someone the opposite corner of the house if they knew anything, and she then directed me towards the people that actually lived in the house. I was a little worried going up to them because their house was literally still on fire, but the couple was very receptive and answered all my questions that I had asked. For me, the hardest part will always be going up to people first. I have to remind myself that the worst they could really say is that they don't want to talk, and I make my way to possibly another source. It was really nice to know that I wasn't the only one that struggled with that part. It all happened so quick I don't even remember if I told the couple that I was sorry for what happened, but they still were very kind. Then, I continued to look around at other people standing around and I noticed that people across the street from the house were outside. I was able to get some information from them because I figured that they had to have heard something because of their proximity. That was my first coverage of breaking news, and I think that it wasn't as bad as I thought it would be.
The same night, a news release came from Roots N Blues, and I did a short article on the stage schedule (article linked). Although it technically wasn't the same as covering the fire, I still technically consider it a breaking news story.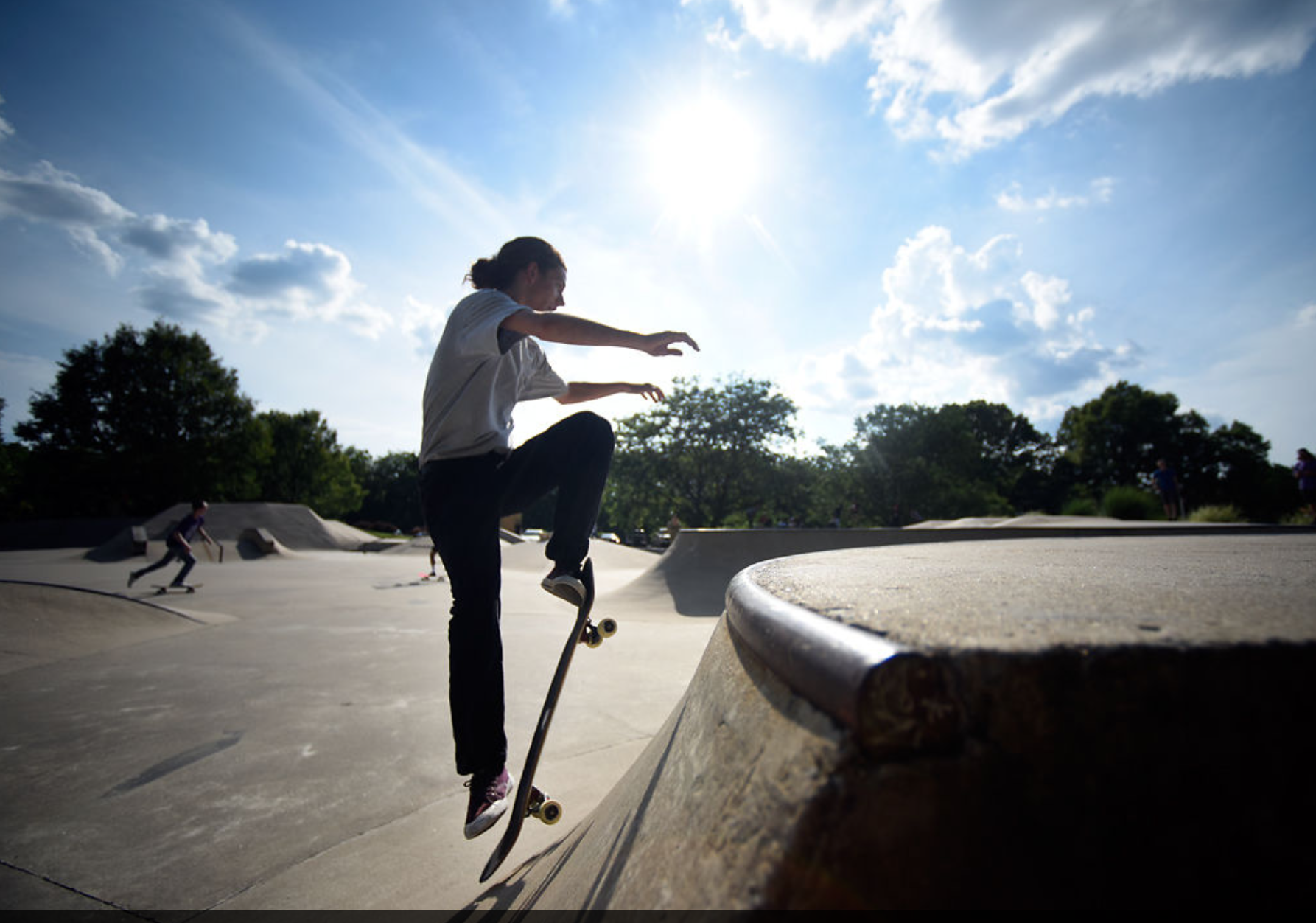 I really enjoyed photographing this event and the tricks were "dope," which is skate lingo for awesome.
This weekend, I had the privilege of working with Mckenna Blair on Shred Fest 2017 (article linked). I also photographed the event as well as compiled video for it, and I think everything really ties in well with the written portion of the story. From this story, I also learned better interviewing techniques for people who may answer with short responses or who are nervous. During the interviews, some of the responses were someone unusable for a video but fine for text, so I would re-ask the question, and most the time, they person would reiterate in a more eloquent and longer response that was just perfect for the video. When you re-ask the questions, I think it really helps evoke more out of the person no matter how nervous or ill-prepared they may be. It was a long night on Saturday, but I really wanted to get the video up at the same time the article was published because I didn't want it to get buried under all the other news that we had happening on the weekend. It's short and simple, but I always enjoy incorporating visuals to capture the essence and the mood of an event or place or person.